| | |
| --- | --- |
| Vol. 19 No. 7 | December 6, 2011 |

NWPs Expiring; Update on Impervious Area; EPA Requires Green Infrastructure in DC; Bald Eagle Search Window Starts; EPA Readies Expanded CWA Jurisdictions; FEMA Expands Alexandria Floodplains; WSSI SmartDraft Improves Productivity
Industry Notice: Nationwide Permits (NWP) Expiring March 18, 2012
---
All Nationwide Permits (NWPs) issued by the U.S. Army Corps of Engineers (COE) will expire on March 18, 2012. If construction of your project will not be complete by March 18, 2012 you can obtain a 1-year time extension if construction has commenced or the site work is under contract to commence prior to this date.
Update: EPA Revises Chesapeake Bay Community Watershed Model – Impervious Area Growing More Slowly than Population
---
The U.S. Environmental Protection Agency (EPA) recently posted results from Phase 5.3.2 of the Chesapeake Bay Community Watershed Model (the Phase 5.3.2 model), the most recent iteration in EPA's effort to quantify the watershed-wide inputs of Total Nitrogen, Total Phosphorus, and Total Suspended Solids to the Chesapeake Bay.
EPA Requires Green Infrastructure in Washington, DC
---
On September 30, 2011, the U.S. Environmental Protection Agency (EPA) authorized the Municipal Separate Storm Sewer System permit (MS4 permit) for Washington, D.C. (the District), effective from October 7, 2011, to October 7, 2016. Developers should familiarize themselves with the authorized MS4 permit, which includes new requirements for stormwater retention and green infrastructure implementation. These requirements will likely be mandated by EPA in other jurisdictions in the future and will affect the design of most development projects within the District.
Bald Eagles Still Delay Development - Search Window Starts in February
---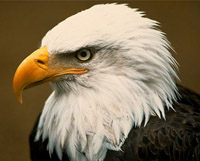 Although the bald eagle was removed from the list of species protected under the federal Endangered Species Act in 2007, the bald eagle continues to be protected by the Bald and Golden Eagle Protection Act (the Eagle Act) and the Migratory Bird Treaty Act. Therefore, if you are planning to develop land that contains bald eagle habitat, you need to be aware of existing federal and state regulations that provide protection for these birds.
EPA Readies Expanded Rule on Clean Water Act Jurisdiction
---
On October 12th, the Environmental Protection Agency (EPA) held an invitation-only session with the Associated General Contractors of America (AGC), who represented industry on a small business review panel. The panel discussed a proposed rule that would provide clarification to the controversial draft guidance, proposed April 27, 2011, that determined which wetlands and other marginal waters are subject to regulation under the Clean Water Act (CWA). This draft guidance was proposed by the EPA and U.S. Army Corps of Engineers (COE) and aims to clarify legal uncertainty over how the EPA and the COE determine if isolated wetlands and other marginal waters are subject to the CWA.
FEMA Expands Alexandria Floodplains – Grandfathering Rule Saves Condominium Building Over $32,000 Per Year in Reduced Flood Insurance Premiums
---
Recently, the owners of a condominium building in Alexandria contacted Wetland Studies and Solutions, Inc. (WSSI) because the revised Federal Emergency Management Agency (FEMA) flood maps for Alexandria now locate their building in a FEMA Zone AE floodplain - requiring the building owner to pay a flood insurance premium of approximately $46,000 per year. WSSI documented and explained to the client's insurance agency how FEMA's Grandfathering Rule applied to this property, reducing the premium to less than $14,000 per year - a savings of over $32,000 per year.
Service Spotlight: SmartDraft Improves Engineering Productivity in AutoCAD
---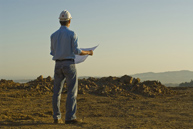 Looking to migrate to AutoCAD® Civil 3D® While the change is to an entirely new and powerful civil engineering and survey platform, the incredible power and infinitely customizable program brings with it a level of complexity in use. With over 20 years of experience providing productivity software for engineers and surveyors, SmartDraft® can help ease the setup and learning curve in making this transition.
Reading someone else's copy of Field Notes?
Click here to subscribe to our newsletter!
* * * *
About Wetland Studies and Solutions, Inc. (WSSI):
WSSI is the leading provider of natural and cultural resource consulting services in Northern Virginia. The firm has worked on a total of over 5,000 projects, comprising 200,000 acres, and has created hundreds of acres of wetlands and restored miles of streams. Our team of 80+ engineers, scientists, archeologists, ecosystem technicians, GIS/survey/compliance and technology/training specialists, and administrative staff yield a unique combination of disciplines focused on wetlands and water resources and provide creative solutions for integrating the constraints of economics and land plan requirements with local, state, and federal environmental regulations. For more information about WSSI, visit our Web site at www.wetlandstudies.com.